---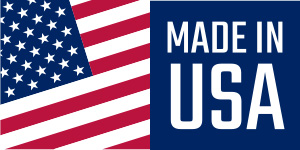 For over 40 years, every Seer helmet is hand-made at our factory in Colorado from raw materials sourced in the USA. We take pride in creating a premium helmet that is trusted by countless law enforcement agencies and recreational motorcycle riders across the United States and Canada. Seer Helmets are Made in USA!
Check your helmet. Does it say Made in USA?
What is a "touring helmet"? Touring is defined as the activity of traveling on an extended journey, usually taken for pleaure, visiting places of interest along the route. There is no better way to tour than on a motorcycle. A good touring motorcycle must have a good touring helmet. The Seer touring motorcycle helmet is designed specifically for extended journeys. The lightweight, fit, comfort and cooling features of a Seer touring helmet allow you to focus on the ride and not your helmet. Our goal is to create such a comfortable helmet that you will forget you are even wearing a helmet. Every Seer helmet can be customized with available paint (including Harley-Davidson, Honda, BMW and Indian factory paint colors), interior, harness, visor, and fastener options.
How do I order? Seer touring helmets are categorized by Fiberglass (S1602/S1608) or lightweight Carbon Fiber (S2102/2108) models. Each model is available in Solid, Two Color, Custom Color, or Flame Color options. A unique carbon fiber pattern color is also available on S2102/S2108 models.
What is the difference between the S1602 and S1608 models? We created a side by side comparison of each model that can be viewed by clicking the View Details button under each helmet model.
Need help? Our sales team is ready to provide you with expert technical advice or to help you with your helmet order. Contact us, or call us at 1-800-645-1285 to speak with a representative.