---
SEER MOUNTED POLICE HELMETS - MADE FOR POLICE OFFICERS
---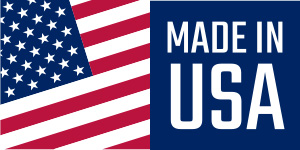 For over 40 years, every Seer helmet is hand-made at our factory in Colorado from raw materials sourced in the USA. We take pride in creating a premium anti riot helmet that is trusted by countless law enforcement agencies across the United States and Canada. Seer Helmets are Made in USA!
Check your helmet. Does it say Made in USA?
---
Seer Mounted Patrol helmets are designed exclusively for mounted police officers on horseback. A lightweight fiberglass outer shell is painted in your choice of color(s) and then finished with Urethane clear coat for a professional appearance while adding safety and comfort to the officer. Exclusive design features include a unique angled harness, lower center of gravity, and secondary nape strap help to keep the helmet secured to the head while running, trotting, or bending while seated on top of a horse. A total of 6 adjustable air vents help to exhaust hot air while in a stationary position. The Seer Mounted Patrol helmet comes equipped to accept a variety of accessories including cold weather gear, riot equipment and/or communication equipment. Every mounted patrol helmet can be customized with available paint, interior, harness, visor, fastener, decal, and badge options. Seer police equestrian riding helmets can also be equipped with various communication systems to meet the needs of horseback police.
The Seer mounted police helmet comes in 3 unique models: S1616, S1617 and S1616MET. The S1616/S1617 meets and/or exceeds the current F1163 equestrian horse riding helmet standards.
The S1616MET meets and/or exceeds revised PSDB 21/04 public order helmet standards and current F1163 equestrian riding helmet standards. The S1616MET includes anti-flammable paint and enhanced public order attachments.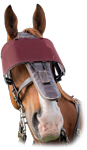 ---
Seer Mounted Police Helmets can also be equipped with optional Lazer-Shield Protective Strips which help protect against permanent eye damage should an officer or horse experience an attack from a laser beam. The Lazer-Shield Protective Strips are available in a universal fit, self-adhesive kit which will fit onto any riot face shield, horse visor, body shield, or other protective shield.
Learn More
---
Need a quote?
Our sales team is ready to provide you with a written quote based on your helmet requirements. Contact us using the "Request a Quote" button below, or call us at 1-800-645-1285 to speak with a representative.