---
SUPER SEER OFFERS A COMPLETE LINE OF POLICE MOTORCYCLE HELMETS INCLUDING HALF, THREE QUARTER, MODULAR, DUAL SPORT AND FULL FACE HELMETS.
---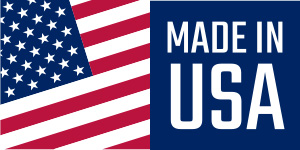 Check your helmet! Does it say Made in USA?
For over 40 years, every Seer helmet is hand-made at our factory in Colorado from raw materials sourced in the USA. We take pride in creating an American made premium motorcycle helmet that is trusted by countless law enforcement agencies across the United States and Canada. Seer Helmets are Made in USA!
---
Super Seer's premium police motorcycle helmet is designed specifically for today's motorcycle police officer. Police officers today patrol on a variety of vehicles including: Harley-Davidson motorcycles, BMW motorcycles, electric motorcycles, dual sport motorcycles and ATVs. Seer offers a complete line of police motorcycle helmets including half shell, open face, full face, and modular helmets. These helmet models can be manufactured from fiberglass, carbon fiber and other materials to meet the needs of the police officer. Every helmet can be customized with available paint, interior, harness, visor, fastener, decal, and badge options. Seer police helmets can also be equipped with various communication systems to meet your needs.
---
How do I order?
Seer police motorcycle helmets are categorized by Fiberglass (S1602/S1608) or lightweight Carbon Fiber (S2102/2108) models. Each model is available in Solid, Two Color, or Custom Color options. A unique carbon fiber pattern color is also available on S2102/S2108 models. You can also use the Filter Tool to display only helmets types/style/color options that are of interest to you.
---
What is the difference between the S1602 and S1608 models?
We created a side-by-side comparison of each model that can be viewed by clicking the View Details button under each helmet model.
---

What about helmet badges?
Complete the look and appearance of your Super Seer police motorcycle helmet with a helmet badge or decal. Super Seer offers a complete line of helmet accessories including metal badges from Smith & Warren, FlexBadges from Blackinton and 3M reflective decals. Whether you choose a badge or a decal, each option can be customized in your choice of color (Gold or Silver), lettering, style, and much more.
---
Looking for police motorcycle helmets with Bluetooth?
Super Seer offers a complete line of Wired, Wireless and Bluetooth communication systems for police motorcycle officers. These systems are designed to be hands-free and will work with Portable and Mobile radios such as Motorola, Kenwood, Harris, M/A-Com and many others. Handlebar switches integrate with motorcycles such as Harley-Davidson, BMW and Honda motorcycles. Each system has been carefully selected to work in high-noise outdoor environments.

---
Need a quote?
Our sales team is ready to provide you with expert technical support, order information or a written quote based on your helmet requirements. Contact us using the "Request a Quote" button below, or call us at 1-800-645-1285 to speak with a representative.