Seer Police Motorcycle Helmets - Made for Police Officers
---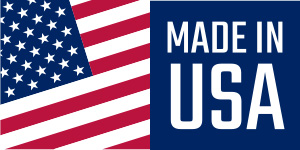 For over 40 years, every Seer helmet is hand-made at our factory in Colorado from raw materials sourced in the USA. We take pride in creating a premium helmet that is trusted by countless law enforcement agencies across the United States and Canada. Seer Helmets are Made in USA!
Check your helmet. Does it say Made in USA?
The Seer police motorcycle helmet is designed specifically for today?s motorcycle police officer. Police officers today patrol on a variety of vehicles including: Harley-Davdison motorcycles, BMW motorcycles, electric motorcycles, dual sport motorcycles and ATVs. Seer offers a complete line of police motorcycle helmets including half shell, open face, modular and full face helmets. Every helmet can be customized with available paint, interior, harness, visor, fastener, decal, and badge options. Seer police helmets can also be equipped with various communication systems to meet your needs.
Need a quote? Our sales team is ready to provide you with a written quote based on your helmet requirements. Contact us using the ?Request a Quote? button below, or call us at 1-800-645-1285 to speak with a representative.