S2102: Lightweight Carbon Fiber Half Helmet
---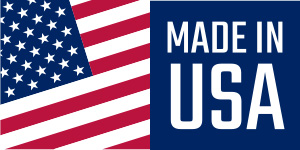 For over 40 years, every Seer helmet is hand-made at our factory in Colorado from raw materials sourced in the USA. We take pride in creating an American made premium carbon fiber motorcycle helmet that is trusted by countless law enforcement agencies across the United States and Canada. Seer Helmets are Made in USA!
Check your helmet. Does it say Made in USA?
---
The Seer S2102 lightweight half helmet is designed specifically for today's motorcycle police officer. Uni-directional Advanced Composite Carbon Fibers are used to maximize weight reduction. Custom designed fiber angles are used to maximize strength and improve impact performance. A consistent shell thickness is achieved utilizing an all Uni-directional Aerospace Layup technology. The result is a weight reduction of 6 – 10oz.
---
The S2102 carbon fiber motorcycle half helmet has unique design features which result in superior fit, comfort, and cooling. The shell is designed with a sleek, aerodynamic, low profile outer shell. The composite carbon fiber outer shell is manufactured in 2 unique shell sizes. The inner urethane liner is formed in 4 individual sizes. Cushion pads are included in 3 unique thicknesses which provide a truly custom fit. Large 1/2" air intake holes draw in cool, fresh air. Molded air channels circulate cool air to keep the head cool and comfortable. Each half shell helmet includes your choice of visor and interior.
---
The S2102 comes equipped with an open ear harness. If equipped with an open ear harness, the helmet harness can be manufactured with snaps for communication headsets. The helmet harness can be installed with double "D" rings, an Echo quick release buckle, or a Micro-Metric slide quick release buckle. The outer shell can be painted in solid color, low trim, or high trim color schemes. The trim color has a curve which follows the curvature of the shell. Paint colors include 10 standard colors. In addition, Harley-Davidson factory paint and other custom colors are our specialty. The helmet includes a non-removable black patent leather visor. The helmet includes a snap-on visor. Snap-on visors are available in solid black or transparent black. Snap-on visors can be equipped with a Gold or Silver Rank Band. The helmet includes your choice of 4 interiors.
---
Looking for police motorcycle helmets with Bluetooth?
Super Seer offers a complete line of Wired, Wireless and Bluetooth communication systems for police motorcycle officers. These systems are designed to be hands-free and will work with Portable and Mobile radios such as Motorola, Kenwood, Harris, M/A-Com and many others. Handlebar switches integrate with motorcycles such as Harley-Davidson, BMW and Honda motorcycles. Each system has been carefully selected to work in high-noise outdoor environments.