S2102: Lightweight, Superior Fit, Comfort and Cooling
---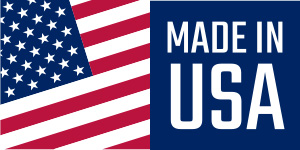 For over 40 years, every Seer helmet is hand-made at our factory in Colorado from raw materials sourced in the USA. We take pride in creating an American made premium carbon fiber motorcycle helmet that is trusted by countless law enforcement agencies and civilian riders across the United States and Canada. Seer Helmets are Made in USA!
Check your helmet. Does it say Made in USA?
---
NEW FOR 2023 - COLORED CARBON FIBER
New for 2023, Super Seer has released 3 unique colored carbon fiber colorways for the Seer S2102 carbon fiber half shell helmet model. Each colorway is a stunning blend of carbon fiber pattern with a custom kandy topcoat applied during the clearcoat process.
Kobalt Blue is a beautiful blend of bright royal blue and deep purple hues with metallic flake. This color is a mosaic of blues and purples that is always shifting color with motion and light.
Orange Cinnamon is a warm mix of light brown and orange tones which turn to bright orange metallic flakes in the sunlight.
Mineral Blue is light turquoise blended with light blue colors to create a unique blend which compliments the carbon fiber pattern.
---
The Seer S2102 lightweight half shell motorcycle helmet is designed specifically for today's motorcycle riders. The same helmet that is used by police motorcycle officers across North America is available for civilian riders who need a premium, comfortable, cool American-made carbon fiber helmet, custom-made for long rides.
The Seer S2102 is manufactured for touring riders who are looking for a cool and comfortable motorcycle helmet during long rides. Uni-directional Advanced Composite Carbon Fibers are used to maximize weight reduction. Custom designed fiber angles are used to maximize strength and improve impact performance. A consistent shell thickness is achieved utilizing an all Uni-directional Aerospace Layup technology. The result is a weight reduction of 6 – 10oz.
---
The S2102 lightweight half face motorcycle helmet has unique design features which result in superior fit, comfort, and cooling. The shell is designed with a sleek, aerodynamic, low profile outer shell. The composite carbon fiber outer shell is manufactured in 2 unique shell sizes. The inner urethane liner is formed in 4 individual sizes. Custom sizing is achieved with 3 Velcro cushion pads. Large 1/2" air intake holes draw in cool, fresh air. Molded air channels circulate cool air to keep the head cool and comfortable. Each helmet includes your choice of visor and interior.
---
The S2102 comes equipped with an open ear harness. The helmet harness can be installed with double "D" rings, an Echo quick release buckle, or a Micro-Metric slide quick release buckle. The outer shell can be painted in 4 available trim styles. Trim styles include: solid color, high trim, low trim, patch trim, and flame trim color schemes. Paint colors include 10 standard colors. In addition, Harley-Davidson factory paint and other custom colors are our specialty. The helmet includes a snap-on visor. Snap-on visors are available in solid black or transparent black. Snap-on visors are available without a Rank Band or with a Gold or Silver Rank Band. The helmet includes your choice of 4 interiors.
---
SE
E IT IN ACTION
Follow us on Instagram for unique helmet colors, styles and "How A Seer Is Made" videos!