Spring Motorcycle Helmet Checklist | Super Seer
---
By Kevin Smith - February 15, 2023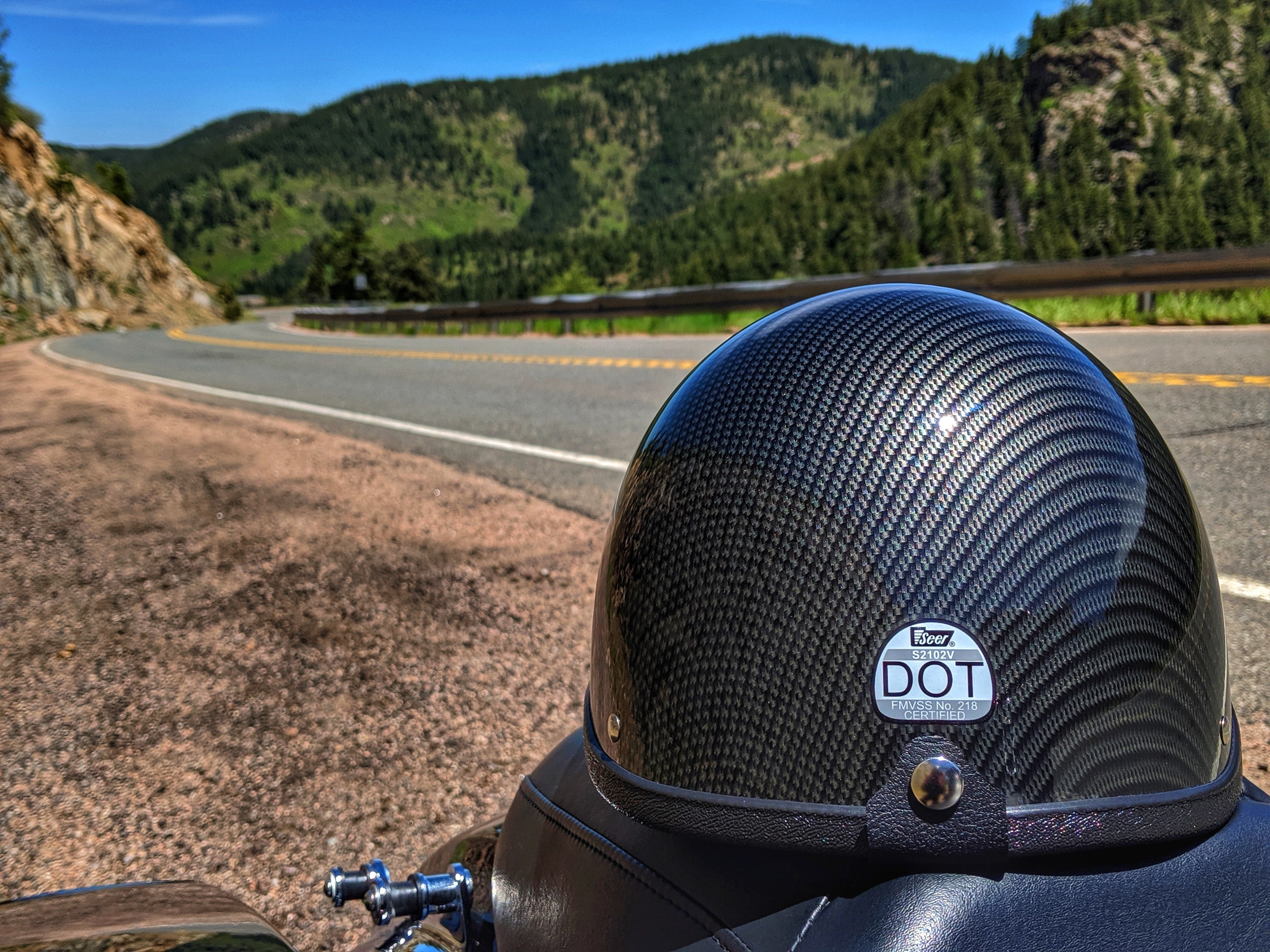 The weather is  warming up and riding season is right around the corner. Are you prepared and ready to ride when the weather is warm enough to catch a quick ride?
There are many spring motorcycle helmet checklists to get your motorcycle ready for the riding season, but the top 5 most important checks to do to get your bike ready to ride is as follows:
Check the fluids
Check the tire pressure
Check tear wear
Check front and rear brakes
Check battery
Perhaps one of the most important checks that you must do before riding, is to check your helmet. The top 5 things to check on your helmet are as follows:
Check the Date of Manufacture

Check the surface of the helmet for cracks, dents, chips, gouges, etc

The helmet shell should be free from visible and audible cracks. Any crack is bad. A visible crack is serious, and the helmet should be considered compromised and removed from service. A crack in the helmet shell cannot be repaired. Do not attempt to repair any cracked or damaged area. The outer shell is made from fiberglass or carbon fiber and should remain rigid when you attempt to flex the shell. Any visible cracks, cracking sounds, or ease of flexing can be signs of a compromised outer shell. If any of these signs are observed, the helmet should be sent back to the manufacturer for inspection.

Check the harness or retention system

The harness or strap or "ear flap" is the strap that keeps the helmet attached to your head. Think of it as a seatbelt for your head. It is important to check this strap and verify that the strap is free from cuts, tears or wear. The strap is integral to the helmet and is always riveted to the outer helmet shell, so there is no option to replace this part of the helmet. If there are signs of any wear, the helmet should be replaced.

Check the fastening device

Just like the harness, the fastening device should operate normally and must not show signs of wear and tear. Common fastening devices can include Double D Rings or a Quick Release Buckle. If wear or rust is present, the fastening device must be replaced. Super Seer offers aftermarket quick release buckles which can be added to any helmet. Universal quick release buckles can be purchased on our website.

Check the fit

How should a motorcycle helmet fit? This is a simple and often overlooked item that must be addressed with each helmet. The fit of your helmet may change with weight loss/gain as well as with different haircuts. Your helmet should fit snug when properly positioned on your head. Using both hands, grasp the helmet and try to "roll" the helmet forward on your head. If you can roll the helmet so the top of the edge of the helmet comes down past your brow, the helmet is too big. Another way to check the fit is to turn the helmet while on your head. If the helmet can move side to side freely without moving your scalp, the helmet is too big. A proper fitting helmet is achieved when the helmet is snug enough to move the skin on your forehead.
When should I replace my motorcycle helmet?
All motorcycle helmets should be replaced every 2-3 years. This recommendation is based on the Motorcycle Safety Foundation's (MSF) report on motorcycle safety gear.
The full report on motorcycle helmets can be found here.
The MSF recommends that every motorcycle helmet must be replaced every 2 or 3 years. As an American manufacture of half shell motorcycle helmets, Super Seer Corporation recommends that motorcycle helmets be replaced every 2-3 years. This life cycle is based on the original date of manufacture, and NOT the date that you bought it at a garage sale. Motorcycle helmets are often sold in online auctions or garage sales. Often these helmets are used, worn, are expired. It is important to locate the date of manufacture, and plan on replacing your helmet frequently. As a general rule of thumb, most motorcycle riders replace their oil, tires, and helmets every other year.
Additional information can be found on the MSF website.
Where can I buy a motorcycle helmet?
Did you know that every Seer Helmet is Made in USA? For over 40 years, every Seer half shell motorcycle helmet is hand-made at our factory in Colorado from raw materials sourced in the USA. We take pride in creating an American made premium motorcycle helmet that is trusted by countless law enforcement agencies and civilian riders across the United States and Canada. Seer Helmets are Made in USA! Super Seer has many popular helmet colors and models in stock including Solid Gloss Black, Solid Matte Black, Solid White and other popular colors in our Fiberglass and Carbon Fiber models.
Are you looking to stand out from the crowd?
Super Seer Helmets specializes in creating custom, one-of-a-kind half shell motorcycle helmets that are sure to turn heads. Give our expert design staff a call and we will be glad to help you build a motorcycle helmet that demands attention.
For 2023 Super Seer has a variety of new helmet models, colors, and graphic options. Now is the best time to buy a Super Seer half shell motorcycle helmet!
Ready to experience a Seer Helmet for yourself?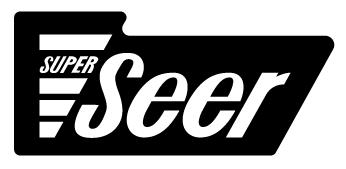 Go Back