Schuberth C5 Modular Police Motorcycle Helmet for Sale
Available Now from Super Seer Helmets
---
By Kevin Smith - March 13th, 2023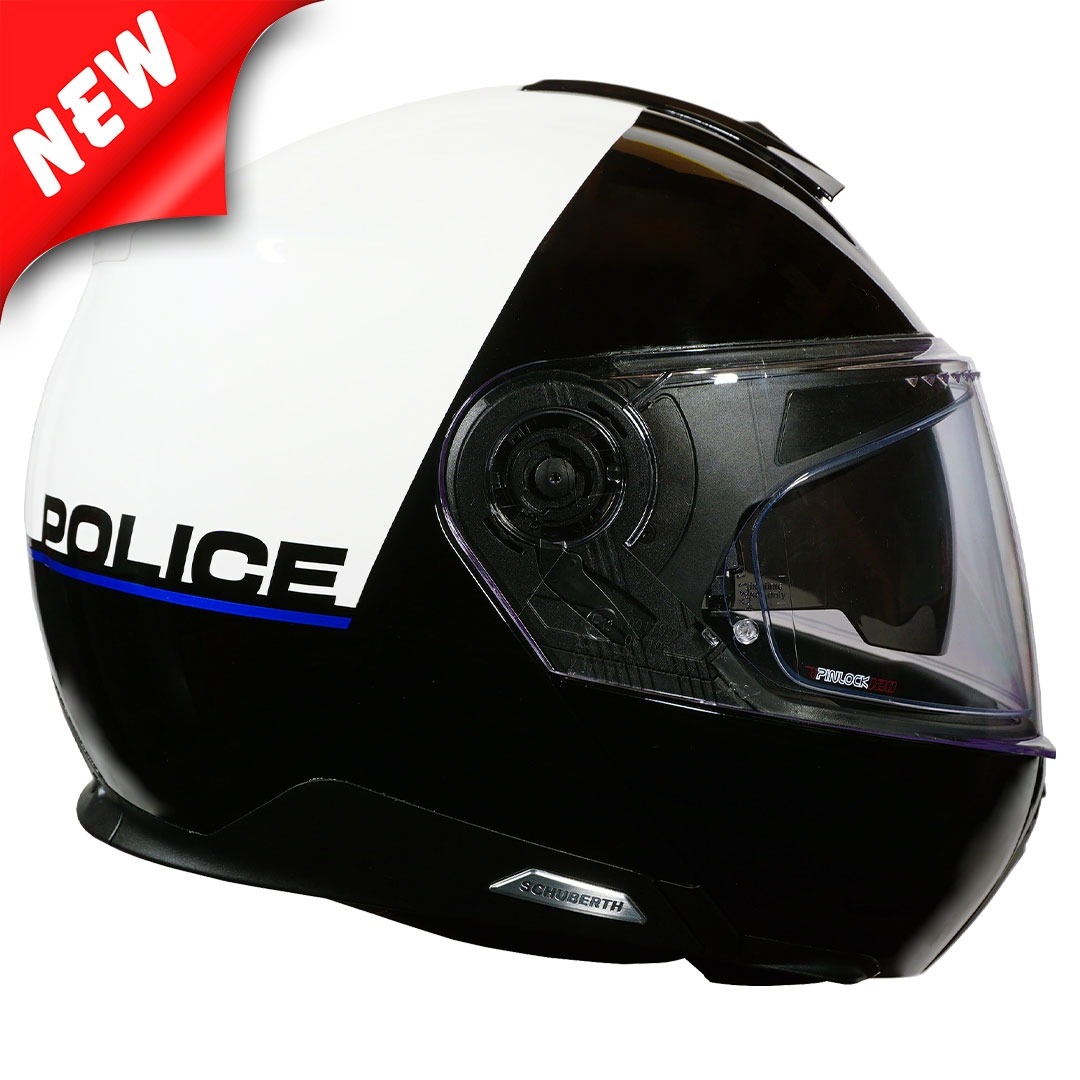 Schuberth C5 modular police helmet is available now from Super Seer Helmets!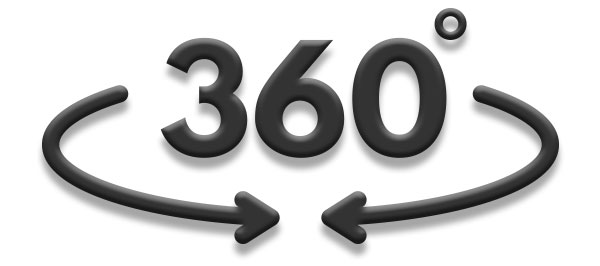 The Schuberth C5 is widely used worldwide by police motorcycle officers and is considered the standard by which all other modualr helmtes are measured up to. This premium helmet is packed with features that enhance comfort, longevity and ease of use. The Schuberth C5 helmet for sale is a premium helmet available without the premium price.
With over 10 new features, the Schuberth C5 modular helmet has been completely redesigned. The result is a better fitting, higher quality helmet that comes packed with features that you have come to expect from Schuberth. This helmet is designed to meet the demands of police motorcycle officers. Whatever conditions you experience on your shift, the Schuberth C5 will easily adapt to keep you comfortable and focused on the duties at hand.
Custom paint, metal helmet badges, and vinyl decal application available. Call us for more information.
Available Now!
---
Features of the Schuberth C5 modular police motorcycle helmet include:
Outer Shell

Directly Processed glass fiber shell reinforced with a basalt layer for strength 
Available in 2 shell sizes
New Intermediate oval shape

Inner Shell

New EPS material for improved shock absorption and increased head cavity
Two densities for main part and sides

Comfort

New Schuberth Individual seamless linings concept allow for CUSTOM FIT
Removable, adjustable inner pad sets, available in various thickness allow for unparalleled comfort
New neckroll concept for improved Aeroacoustics performance (85 dB(A) at 62 mph)

Visor

"A Class" polycarbonate
Optically correct
Scratch and UV resistant
Pinlock Antifog lens comes pre-installed (no installation needed)
Improved field of view thanks to new City Position mechanism
New V-lock sun visor mechanism

Ventilation

Double chin air intake to improve ventilation
Exchangeable chin filter
Fully adjustable, multi-port, dynamic, flow-through ventilation with ported EPS
Adjustable top air vents
New back spoiler featuring new air extractor

Additional Features

New locking mechanism to hold the chin bar in the "up" position
New patented visor mechanism featuring Memory Function
New chinstrap positioning to improve comfort in the throat area
Anti Roll Off System (A.R.O.S.)
Micro-Metric stainless steel quick release chin strap
New Chin bar lock mechanism made in fiberglass reinforced plastic for lower weight and improved closing
Reflective areas on wind deflector, neck roll, visor sealing rubber, and helmte stickers for enhanced visibility

SCHUBERTH SR2 INTERCOM SYSTEM

Plug and Play communication system based on SENA 50S Bluetooth system
HD speakers, Mesh Antenna, FM Radio Antenna and Bluetooth Antenna come preinstalled in helmet shell

DOT FMVSS No. 218 Certified
5 Year Warranty
Weight: 1780 grams (Medium size, Solid Color)
---
Communication Ready
The most advanced technology just for your SCHUBERTH C5 modular police motorcycle helmet. Extremely easy to install, to configure and use, SC2 sets a new standard for motorcycle communication. The HD speakers and three antennas for FM Radio, Bluetooth Intercom and Mesh Intercom are already pre-installed in the SCHUBERTH C5. The SC2 is extremely simple to install: Plug in the HD BOOM microphone, remove the covers at the back of the helmet, free the remote control housing on the side, plug both in, turn them on, and you are ready to ride! 
SCHUBERTH SC2 - premium sound by HD speakers and HD BOOM microphone
Enjoy premium audio Bluetooth multi-function purpose by making phone calls, listening to music, following GPS guidance and Mesh intercom use
Quick and easy plug and play installation
Compact size and aerodynamic design
Setcom Communications Equipment
For most full face, modular, and three-quarter shell helmets.
Available in single or dual ear speaker systems
Thin, lightweight speakers (less than 2 oz.) provide maximum comfort.
A modular plug makes the speakers easy to repair or replace, should the need arise.
Simple, non-intrusive install
Repairable
Expert installation by Super Seer
Already have a Setcom headset? Why not add a SENA Bluetooth device?
With expert installation by Super Seer, you can use BOTH communication systems in your helmet.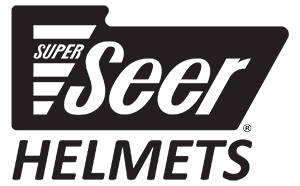 Go Back