In Memoriam
Robert Paul Smith
---
By Kevin Smith - March 29, 2021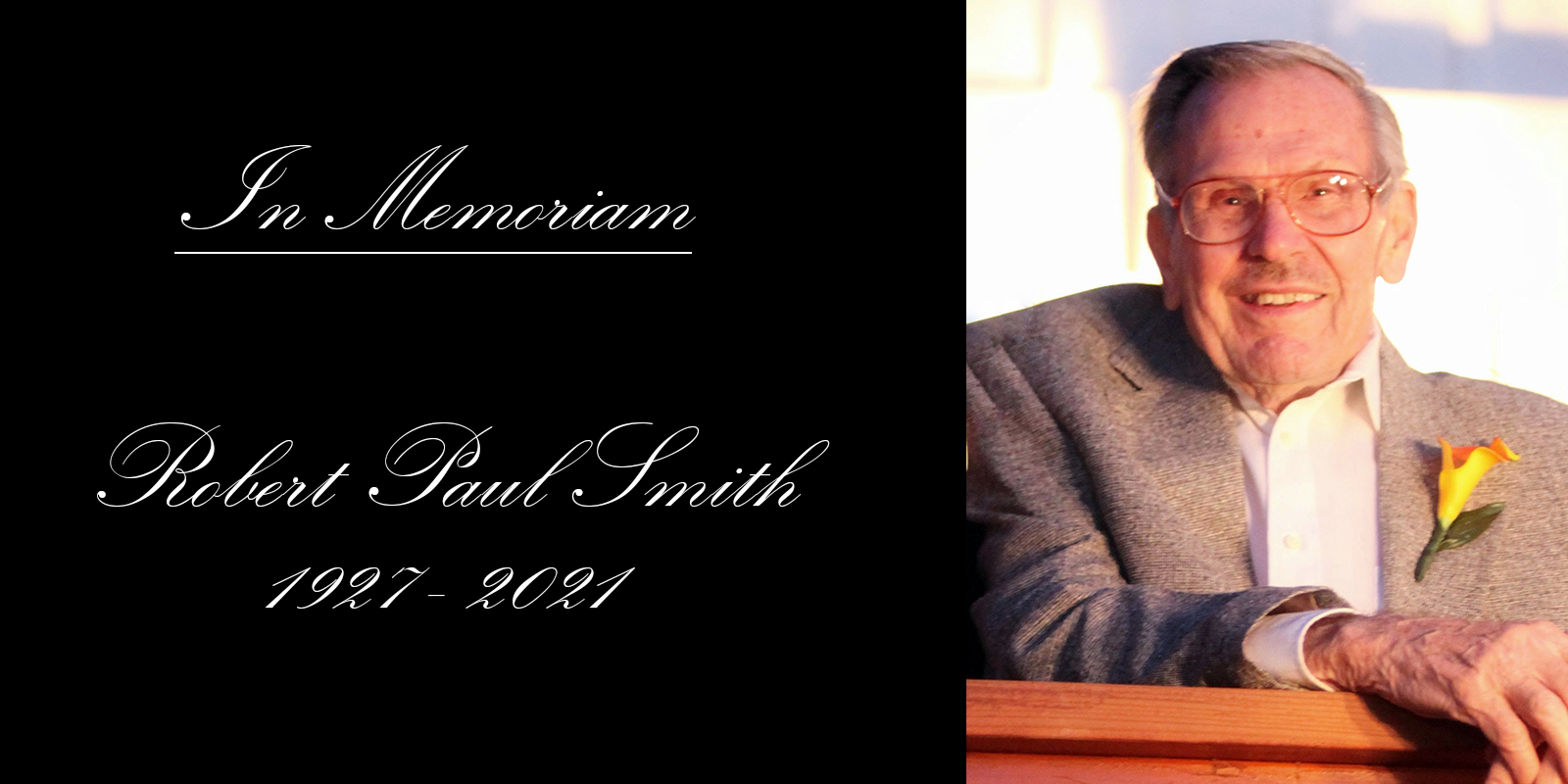 It is with heavy hearts that we announce Robert (Mr. Bob) Smith a loving husband, father, grandfather, and great grandfather and leader of our family, passed away on March 27, 2021. Bob passed away comfortably in his home surrounded by his family.

The most important things in Bob's life were his wife of 63 years Ardella, his two children Cindy and Steve, 5 grandchildren, and 8 great grandchildren. Friends, employees, colleagues, and customers were just as important, and Bob treated everyone he met as if they were his own family. Bob loved to travel and made many lifelong friends along the way. 

Bob Smith – "Mr. Bob", as he is known today, founded Super Seer Corporation in 1967 fresh from the aerospace industry and began the manufacture of ski goggles in Colorado. Modest beginnings were rooted in the ski industry with Patents obtained for a state-of-the-art double lens design ski goggle. From googles to police helmets, Bob's focused determination, vision and direction led Super Seer for 52 years. Bob had only recently "retired" in 2019 at the age of 92.

Bob has touched so many lives, and before he quit traveling he was presented with a Harley-Davidson fairing and gas tank with several hundred signatures of people that knew and appreciated him. If you knew Bob, chances are he invited you to dinner and these memories will live on as part of his legacy. One of his friends said it best, "He had a long great life loved by many". 

Although the Smith family cannot put their loss into words, we are comforted by the memories and legacy that will live on for generations to come.
Go Back