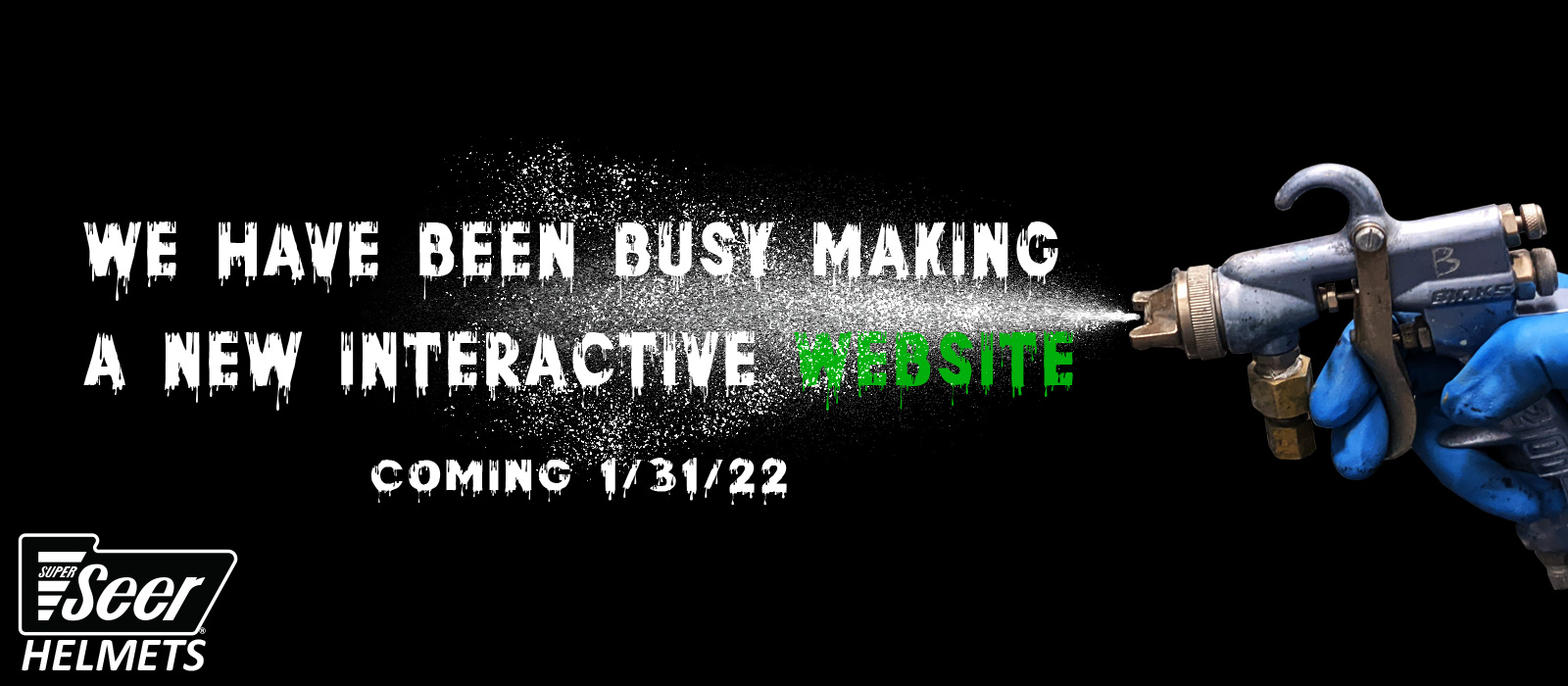 We are excited to announce the launch of Super Seer's new website! We have been busy creating an interactive, fun, and informative website for our customers. Our goal with this new designed website is create a user-friendly browsing experience which will provide more information and make it easier to create a customer Seer Helmet for our customers. We hope you enjoy our new simple, interactive design that is easy to navigate, and more user-friendly.
 
Our law enforcement and civilian customers will quickly and easily find our best-selling helmets. As you navigate further down the homepage, the site will change whether you are browsing for a law enforcement or a civilian helmet.
Law enforcement customers will have a site that caters to their unique needs such as motorcycle, mounted, riot, tactical, correctional helmets, and accessories.
Civilian customers will be directed to a different site that delivers the best custom motorcycle helmets with galleries, colors, and options that make Seer Helmets truly unique.
 
Did you know that a Seer S1602 motorcycle helmets consists of over 124 unique raw materials from 32 American suppliers? Learn more about what makes a Seer Helmet unique in the updated Why Choose Super Seer page.
 
We have updated our Support Page with Frequently Asked Questions, technical support, helmet sizing charts, shipping and ordering information. This page will be updated frequently, and if you have a question, your answer will most likely be found in this section. How will my order ship? What size do I need to order? What is the difference between helmet models? The answer to all of these questions and more can be found on our new Support page. Can't find your answer on our Support page, feel free to send us a message on our Contact Us page.
 
We are social! On the homepage you will notice an interactive gallery with customer photos of Seer Helmets provided by law enforcement and civilian customers. Are you featured on our homepage? Do you have a great photo of a Seer Helmet that you want featured on our homepage? Email your Seer Helmet photo to sales@superseer.com to have your picture featured on the homepage of our new website.

Do you share your photos on social media? SHARE YOUR RIDE WITH US! Grab your Seer Helmet, snap a photo, and share your photo with us! Share your photos using #seerhelmets and tag @superseercorp on Instagram or Facebook.

Have you seen our Social Gallery? Head over to https://superseer.com/social-gallery to see your photo featured in our Social Gallery. This gallery is updated in real time, so SHARE YOUR RIDE WITH US!
 
Interactive

We have been working hard to deliver Seer Helmets in a new, fun, and interactive way. Our most popular helmet models now feature a 360-degree view that will allow you to move, spin, zoom, and look at every angle of a Seer Helmet. Hotspots give additional detailed information on each Seer helmet model. We will be adding additional 360-degree views in the coming weeks. The new superseer.com also features interactive galleries with additional information. These galleries will be updated in real time. We have worked hard to bring these interactive features to our customers, and we hope that you enjoy the experience!

We are sure that in the new website you will find all the information that you need. If you have anything you would like to send us your feedback about your experience with the website, please send us an email.
READY TO SEE FOR YOURSELF?