LS2 Valliant II Police Helmet
Available Now from Super Seer Helmets
---
By Kevin Smith - July 14th, 2022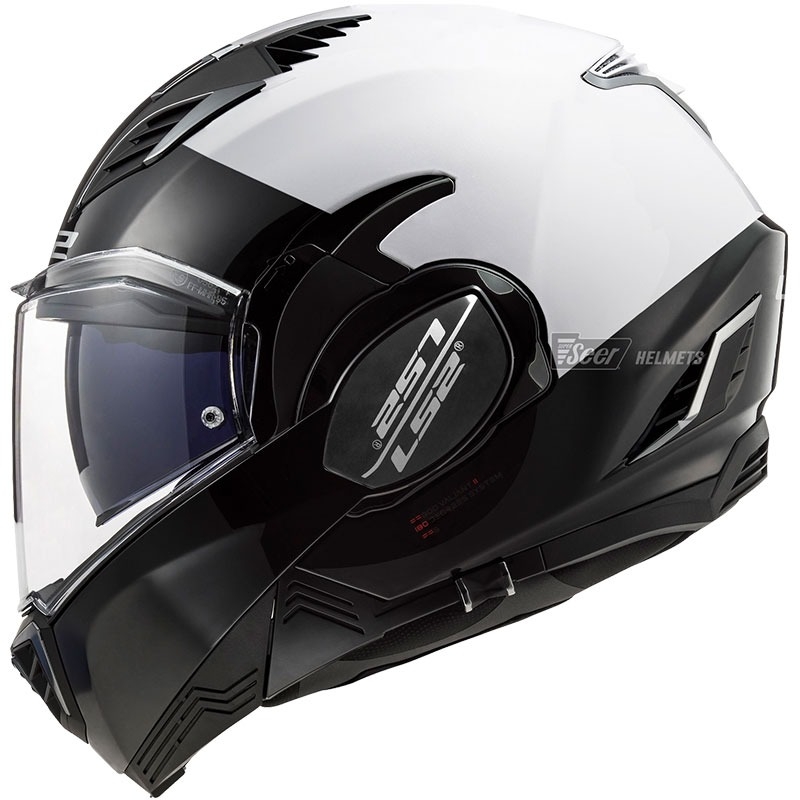 LS2 Valiant II modular police helmet is available now from Super Seer Helmets!
The LS2 Police Helmet (Valiant II) is a 180-degree flip, modular motorcycle helmet for police motorcycle officers. Building upon the success of the original Valiant, LS2 has again pushed the envelope of technological development. A newly designed chin bar mechanism is smaller and slimmer than the original, making for a more aerodynamic shell. The Valiant II retains all of the features and functions of the original Valiant, but with a new more modern look. THe LS2 Valiant II helmet is available in Solid Gloss White, Solid Gloss Black, Solid Matte Black, and LE Black/White two-tone color schemes for law enforcement.Custom paint, metal helmet badges, and vinyl decal application available. Call us for more information.
Available Now!
---
Features of the LS2 Valiant II police motorcycle helmet include:
Outer Shell

Made from Kinetic Polymer Alloy (KPA) 
Available in 2 shell sizes
Intermediate oval shape

Comfort

High quality technical fabric liner wicks away moisture
Removable, washable, 3D Laser-cut cheek pads for all day comfort

Visor

"A Class" polycarbonate
Optically correct
Scratch and UV resistant
Pinlock Antifog lens ready
Built in Sun Shield 

Ventilation

Fully adjustable, multi-port, dynamic, flow-through ventilation with ported EPS
Adjustable top air vents

Glasses Groove 

Recess in EPS to allow glasses to be worn without discomfort

Micro-Metric stainless steel quick release chin strap
DOT FMVSS No. 218 Certified
5 Year Warranty
Weight: 1700 grams (Medium size, Solid Color)
---
Communication Ready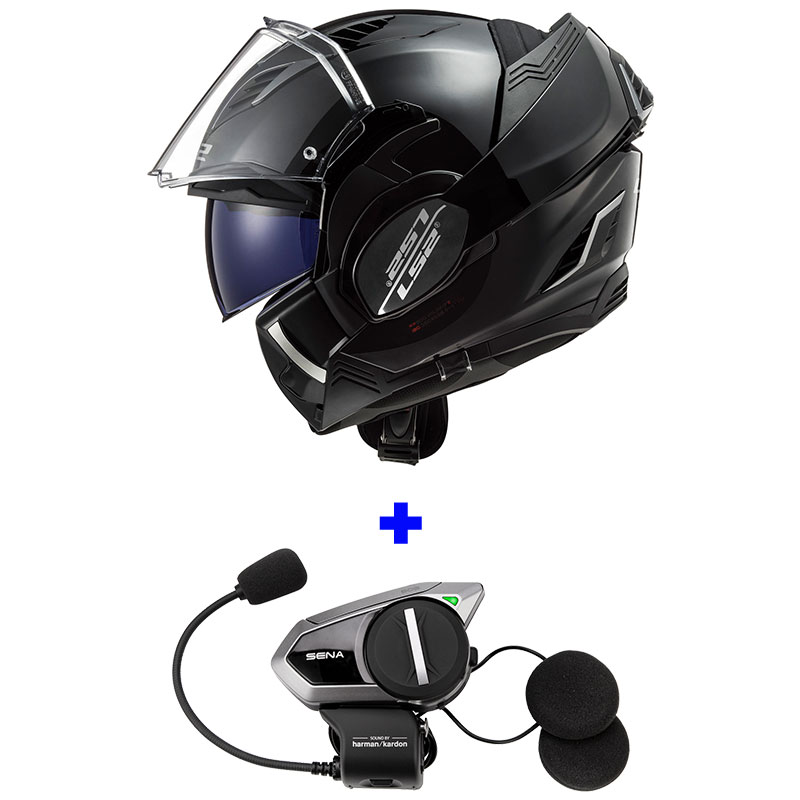 The Seer S1650 modular helmet includes molded speaker pockets for SENA Bluetooth devices and/or Setcom Communication headsets. Seamlessly integrate Setcom's Liberator Wireless communication system with your hand-held radios. 
SENA Bluetooth - premium sound by Harman Kardon
Enjoy SENA Bluetooth multi-function purpose by making phone calls, listening to music, following GPS guidance and intercom use
Compact size and aerodynamic design
Setcom Communications Equipment
For most full face, modular, and three-quarter shell helmets.
Available in single or dual ear speaker systems
Thin, lightweight speakers (less than 2 oz.) provide maximum comfort.
A modular plug makes the speakers easy to repair or replace, should the need arise.
Simple, non-intrusive install
Repairable
Expert installation by Super Seer
Already have a Setcom headset? Why not add a SENA Bluetooth device?
With expert installation by Super Seer, you can use BOTH communication systems in your helmet.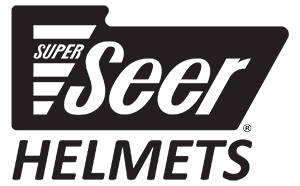 Go Back