S1711: Ballistic Riot Helmet
---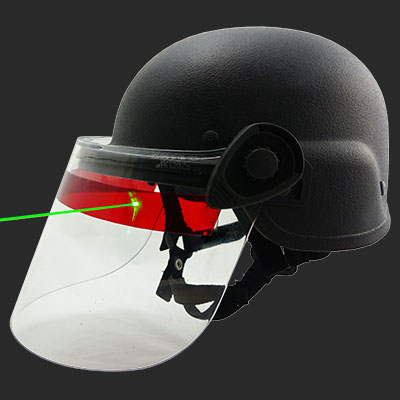 The Seer S1711 Ballistic Helmet incorporates the latest high performance materials technology, combined with ergonomically designed internal harness designs, to give a range of military and law enforcement helmets that have a ballistic performance to NIJ Level IIIA, and very high fragmentation protection. The result is a lightweight yet strong ballistic helmet. A unique molding process results in ballistic helmets with a low blunt trauma, which is typically up to 50% less than alternative products.
The S1711's shock absorption against low velocity impacts is certified to EN397. The unique harness designs within of its range of ballistic helmets, offer superior comfort thanks to the latest internal harness designs, and excellent head stability with a unique four point harness system that uses only four ballistic bolts.
The S1711 is a general duty helmet suitable for military and police tactical use. The helmet is constructed from para aramid material and provides lightweight, robust protection from ballistic and fragmentation projectiles and other low energy threats The latest harness design offers a stable and comfortable fit with individual adjustment capability. This four point harness is anchored to the shell with ballistic resistant bolts. The harness can be easily removed for cleaning or replacement
Optional accessories include ballistic visors, anti riot visors, neck protectors and various harness options including the BOA® retention harness. Pads systems, helmet covers, carrying bags and police identifiers are also available.
---
Custom Colors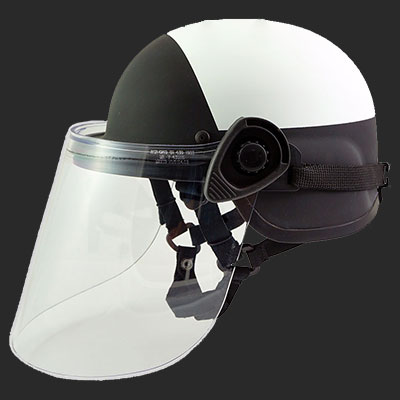 Looking for custom painted ballistic helmets? At Super Seer, we can paint our ballistic helmets to your exact colors. Our paint is durable, chip proof, scuff proof and can be finished with a durable dull clear coat for added protection. We can apply department decals, badge numbers, unit numbers or other identification insignia.
Contact us using the "Request a Quote" button below, or call us at 1-800-645-1285 to speak with a representative if you're interested in buying a ballistic helmet.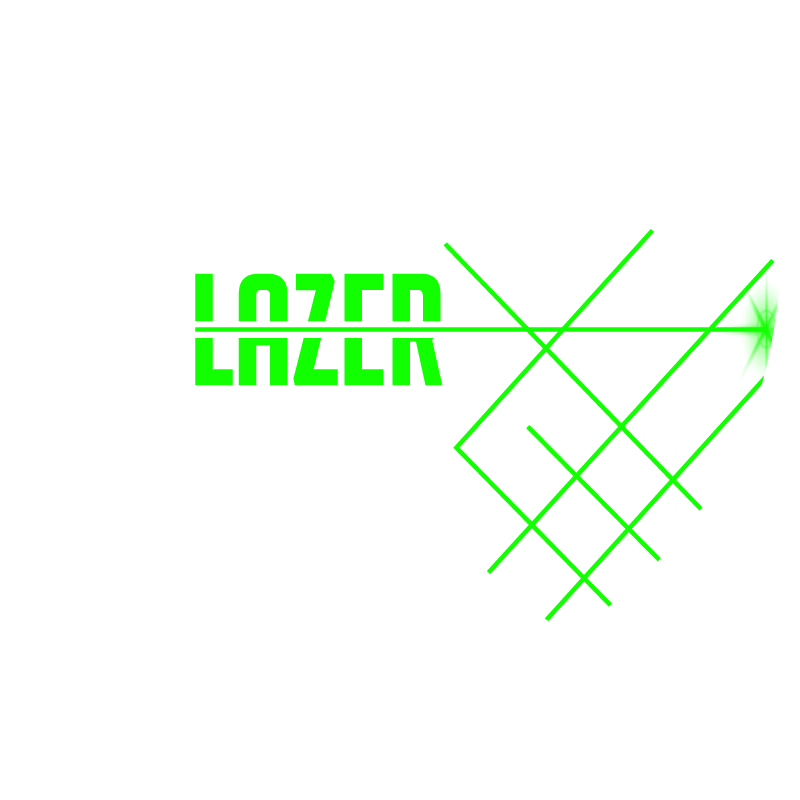 ---
Seer Ballistic Helmets can also be equipped with optional Lazer-Shield Protective Strips which help protect against permanent eye damage should an officer experience an attack from a laser beam. The Lazer-Shield Protective Strips are available in a universal fit, self-adhesive kit which will fit onto any riot face shield, body shield, or other protective shield. Learn More